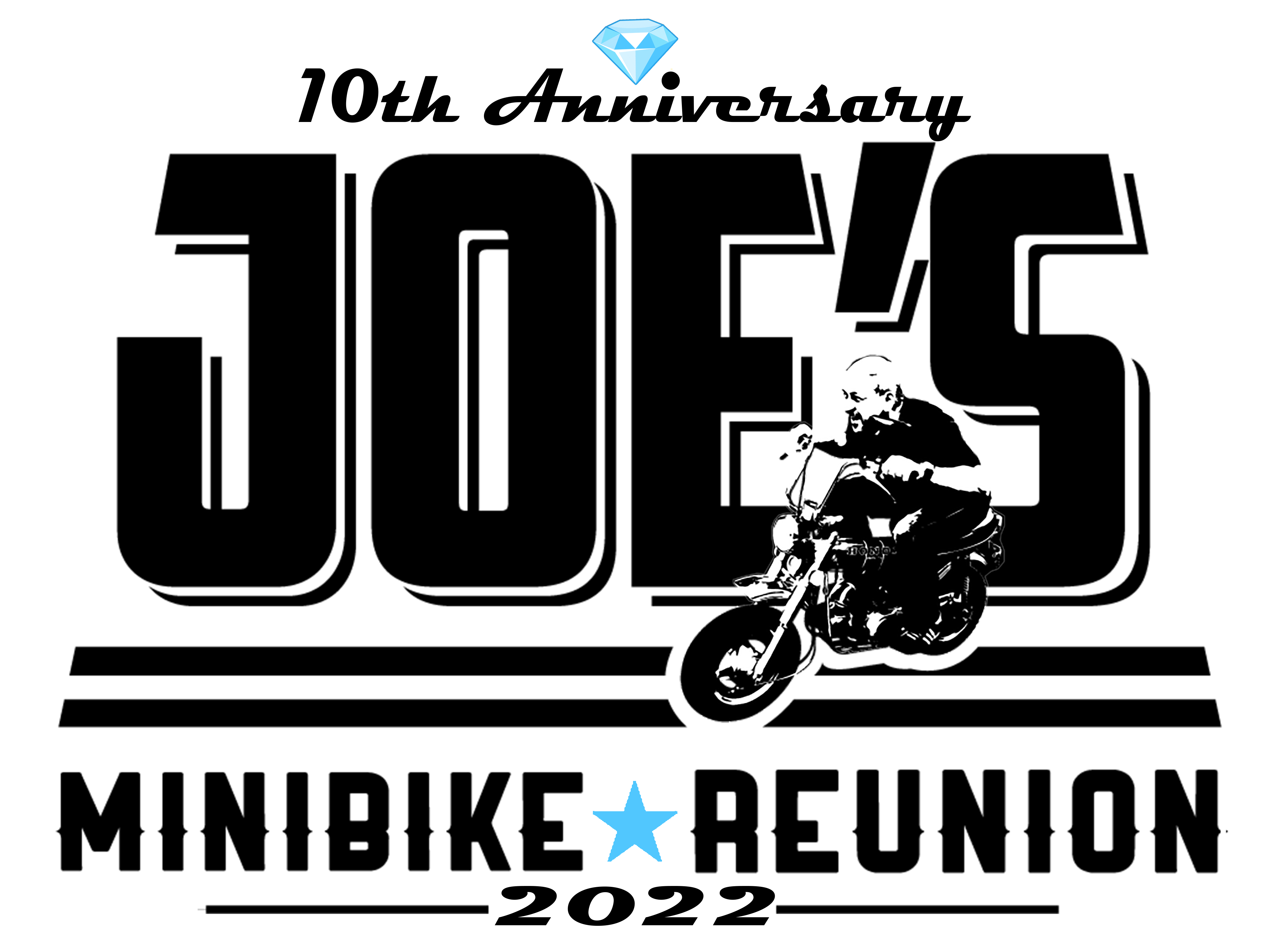 My name is Joe, and I've been nuts over minibikes since I first got my hands on one as a young kid living in upstate N.Y. It was an early '70s Bozo—glossy black with chrome fenders and a 3.5 HP Clinton engine. Riding that minibike gave me my first true sense of freedom and independence, not to mention the immediate attention and envy of all the other kids at our apartment complex.
Those were the excellent ol' days when I had so much fun and no worry in the world!
Why not take a little pause from your "real" life to relive your childhood and capture a few cheap laughs and great memories from those days gone by?
Joe's Minibike Reunion (JMBR) is celebrating its 10th anniversary in October 2022, and it's grown into the world's premier single-day minibike gathering! JMBR is a family-friendly environment, and we welcome anybody and everybody interested in the minibike culture and community.
JMBR is held in Southern California and attracts some of the most fantastic bikes in the world and a wide variety of minibike owners, enthusiasts, and media professionals from all over the U.S. and abroad. HOT ROD Magazine, MotorTrend+, Automobile Magazine, SEMA News, and many other media partners, event sponsors, and local newspapers have featured JMBR, shining a brighter spotlight on our minibike hobby and the personalities who attend!
The JMBR A-TEAM
I want to also give a shoutout to some fine folks who help as onsite staff or judges at JMBR: Dave Altman, Clarence Barnes, Jerry Collea, Crescenta Valley Community Regional Park local representatives, Crescenta Valley Weekly, Ira Gabriel, Fred Hartmann, L&L Motorsports, L.A. County Parks and Recreation, Jake Moe, Emmanuel Munda, Mike Robleto, AJ Russo, and Tomasio, to name a few.
– Joe Sebergandio